Squamish Nation

The Squamish people are descendants of Coast Salish peoples who lived in the Lower Mainland region, Squamish watershed and Gibson's Landing. After contact with European settlers intensified in the early 19th century, 16 separate Squamish-speaking tribes in the Lower Mainland amalgamated to form the Squamish Nation that we see today. Modern day Squamish Nation sits on 28 square kilometres of land, in 24 reserves, representing less than one per cent of traditional Squamish territory. The Nation's current membership is 3324 band members, of which 2230 live on-reserve.
Related stories:
---
Sto:lo Tribal Council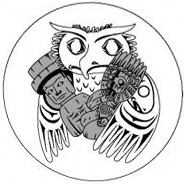 Sto:lo traditional territory is known as "S'olh Temexw," which encompasses the Fraser Valley, and parts of the Lower Mainland up to the Fraser Canyon. Sto:lo are Coast Salish, Halq'emeylem speaking people who belong to Nations that are represented by two political bodies: the Sto:lo Nation and the Sto:lo Tribal Council. The Tribal Council represents eight First Nations between Fort Langley and Hope (Chawathil, Cheam, Scowlitz, Seabird Island, Kwaw-Kwaw-Apilt, Shw'ow'hamel, Soowahlie and Kwantlen).
Related stories:
---
Tsawwassen First Nation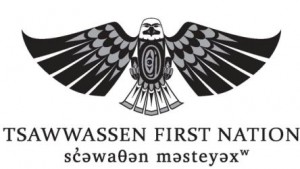 In the Tsawwassen language, Hən̓q̓əmin̓əm̓, the word 'Tsawwassen,' translates into English as "land facing the sea." There are 328 members of Tsawwassen First Nation; approximately half live on First Nation lands. In 2009, the Tsawwassen First Nation signed the first urban treaty in the history of British Columbia. The treaty established First Nation control over more than 700 hectares of land near the Tsawwassen ferry terminal and that the community would no longer be governed under the terms of the federal Indian Act.
Related story:
---
Tsleil-Waututh Nation

The Tsleil-Waututh Nation, meaning "People of the Inlet," have occupied its traditional territory around the Burrard Inlet since "time out of mind." Once nearly 10,000 strong, it now has a registered population of just under 500 — only about half of which live on reserve. The Tsleil-Waututh have a sacred trust with their traditional land, which they feel duty-bound to care for. Today their territory is limited to a small reserve in North Vancouver and some land up Indian Arm, but it once stretched from Mt. Garibaldi in the north, to the mouth of the Fraser River in the south. Though they are a Coast Salish First Nation, the Tsleil-Waututh are culturally and historically distinct from their larger neighbours, such as the Squamish.
Related story:
---
Urban Vancouver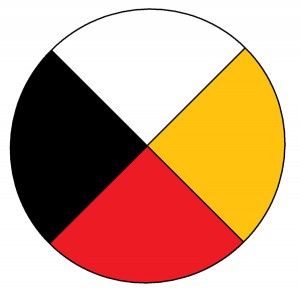 Over 40,000 people in the Vancouver metropolitan area identify as Aboriginal. Of these, 58 per cent are First Nations, 37 per cent are Métis, and the rest are Inuit, a mix, or may be recorded as "other." The Urban Aboriginal Peoples Study found that Aboriginal people in Vancouver tend to call the city home but maintain strong connections to their communities of origin. Eighty per cent are very proud of their Aboriginal identity, and 70 per cent feel that they can make a positive difference in the city.
Related story:
---
Downtown Eastside
The urban Aboriginal population of Vancouver is only 2 per cent, but they comprise 14 per cent of the Downtown Eastside. That figure is even higher in Thornton Park and Victory Square. Most Aboriginal inhabitants of the DTES have moved there from other parts of the province or country. The DTES is commonly known for its severe problems, including high levels of unemployment, crime rates, homelessness, mental health issues, drug addictions, sex work and violence. However, such social issues have inspired many DTES residents to become active in community development or activism to help change these conditions. Many Aboriginal women, in particular, work within numerous social justice organizations in an effort transform the community.
Related story: